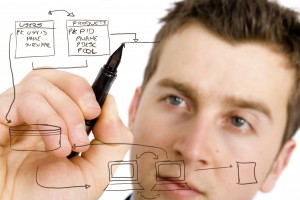 WEB Computer Consultants, Inc. provides today's computer technology solutions and services. Serving the greater Chicagoland area, you have the convenience of one-stop shopping, which translates into faster, more efficient service for you.
WEBCCI offers clients cutting-edge IT solutions, security technology and Audio/Video systems provided by highly qualified engineers which can develop unique, customized solutions for your organization, both onsite and remotely.
Meeting to review needs and analyze environment
Preparation of customized support proposal and recommendation of the existing environment
Regularly scheduled onsite visits or conferences to discuss progress
Implementation of the desired solution infrastructure
Testing and documentation of the procedures to recover and fallback in the event of a disaster
Hands on training of the designated client disaster recovery plan
Periodic testing and review to ensure the solution, procedures, and documentation are up to date and meeting the current needs of the organization
Whatever your needs, WEBCCI will work with you to analyze your work environment, your operations and your technology requirements, using results to provide viable solutions. Our experienced professionals are experts in upgrading existing technology infrastructures tailored to the needs of your organization. All projects are planned out with growth in mind allowing your organization to grow and expand without the worries of technical difficulties.
In addition to getting you up and running, our consultants will be sure you have a back up plan. Disaster recovery is another area that is all too often neglected. Hardware and software do fail, it is not a matter of if, more accurately it is a matter of when! Can you recover all of your important data in the event of a system crash?
From inception to completion, from the simple to the complex, WEB Computer Consultants, Inc. is with you every step of the way to ensure that your system is efficient and effective.